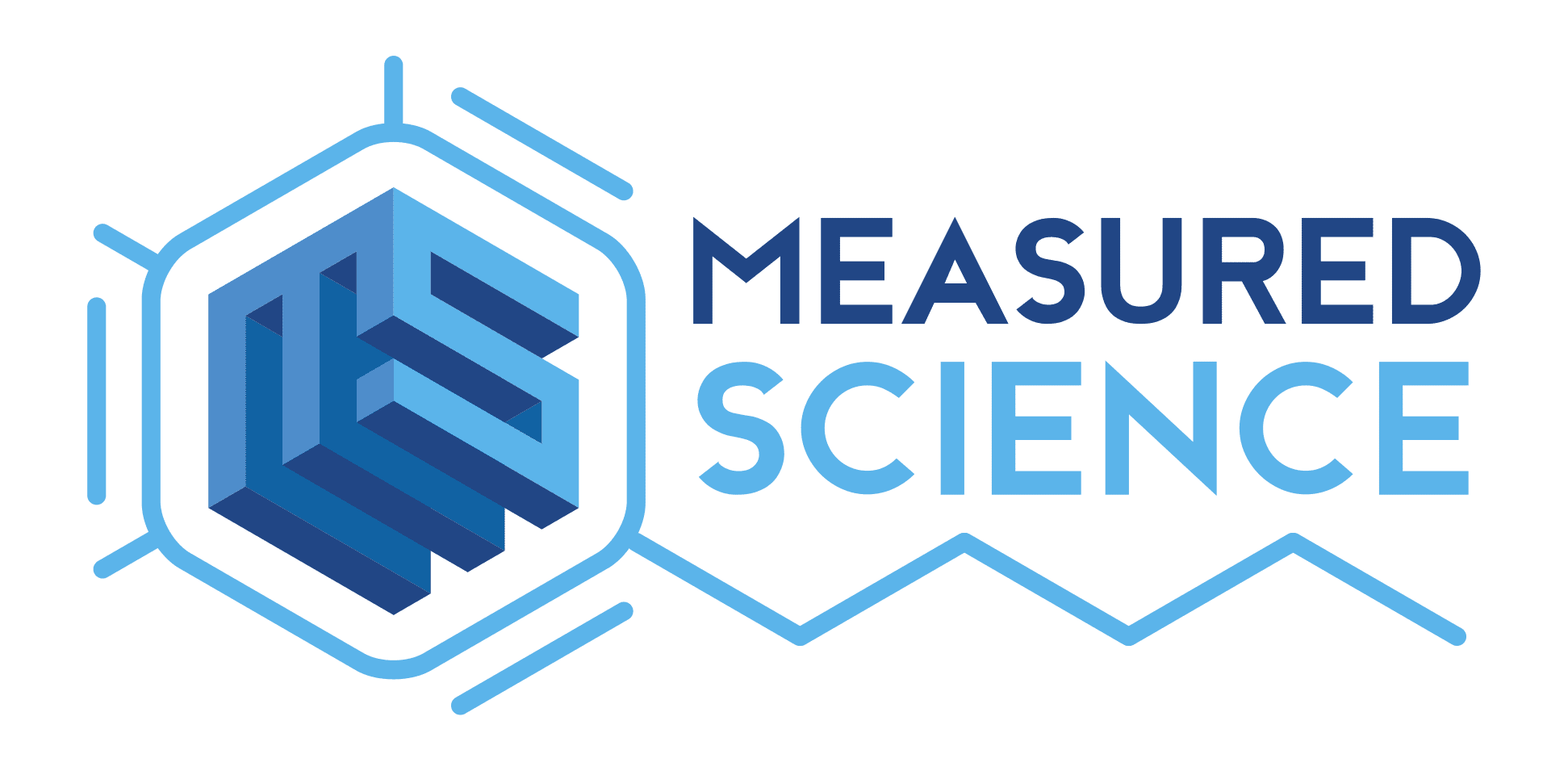 The calculated and precise science behind making the perfect products
CBC Isolate Oil
Cannabichromene (CBC) is a rare cannabinoid that is produced in small percentages within the hemp plant. Through our proprietary genetics and extraction and isolation technology, we are able to produce CBC wholesale in an isolated form in bulk and wholesale quantities. Wholesale CBC isolate oil is available to those companies looking to add the cannabinoid CBC to their product formulation. Purchasing Global Cannabinoids CBC in wholesale and bulk quantities will also reduce the cost of a finished product since our pricing is based on volume and discounted as the volume increases. Global Cannabinoids is the first company in the world to produce and distribute the rare cannabinoid CBC in bulk and wholesale quantities at the most competitive prices.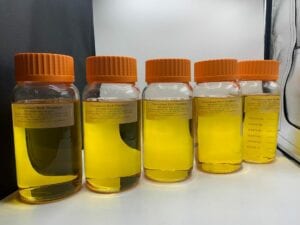 Our CBC wholesale isolate is in the form of oil since the cannabinoid cannabichromene (CBC) does not crystallize and stays in oil form, unlike CBD and CBG.  At potencies of 96% and higher, containing zero traces of THC, Measured Science wholesale CBC isolate oil is a nearly pharmaceutical grade ingredient for your cannabinoid formulation.
In addition to the rigorous testing our analytical team at Measured Science performs on all CBC, CBG, CBN, and CBD oils and isolates, we also send samples of every batch to a state-licensed 3rd party laboratory to test the purity and potency.   Once the 3rd party cannabinoid testing is received, our quality control team will compare the results with our internal testing to ensure there is no discrepancies between the two.  By doing this, Measured Science has achieved an international reputation for having the most accurately formulated hemp-derived CBD products, CBC wholesale products,  CBN products,  CBG products, as well as full-spectrum hemp products.  
If you are looking for the newest cannabinoid showing great medical potential and would like to create a custom CBC formulation, please contact one of our experienced account managers to provide you with wholesale CBC prices and availability.  
CBN is a hot topic of conversation in the clinical world and is currently being studied and researched in cases of anxiety-related insomnia because of its interactions with receptors in the brain that signal for chemicals to be released which encourage relaxation and deep rest. Taken at targeted doses, CBN could prove to be quite impressive for a wide range of people suffering from generalized anxiety disorder all the way up to chronic insomnia. It is also being discovered that CBN has the potential for antibacterial properties when applied to topical skin conditions like psoriasis or for increased healing capacity with burns and abrasions in frail or fragile skin.
Shelf Life: 12 months unopened. Store in a cool, dark location.
Lab Analysis: Lab must be instructed to thoroughly heat and liquify distillate prior to testing. Attempting to sample the oil in a semi-solid/crystallized state will not result in accurate analysis.
Total Cannabinoid Range: 94-98%
CBC Range: 94-98%
THC Range: 0% THC
Decarbed: Yes
Full Spectrum: No
Custom Potency: Can be diluted to desired potency Color: Light to medium honey
Appearance: Liquid
Consistency: Medium viscosity
Brands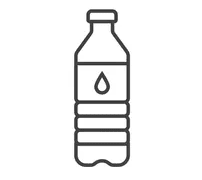 Wholesale to beverage brands looking to add CBD as a functional ingredient to their new or existing product line.
Manufacturers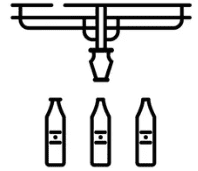 Suppling co-packers and bottling facilities that house many brands. Simple integration into any stage of the manufacturing process.
Distributors
Bulk wholesale to ingredient suppliers and distributors with established relationships to brands, manufacturers, and co-packers.
Measured:
to describe something that is calculated, careful, deliberate and precise.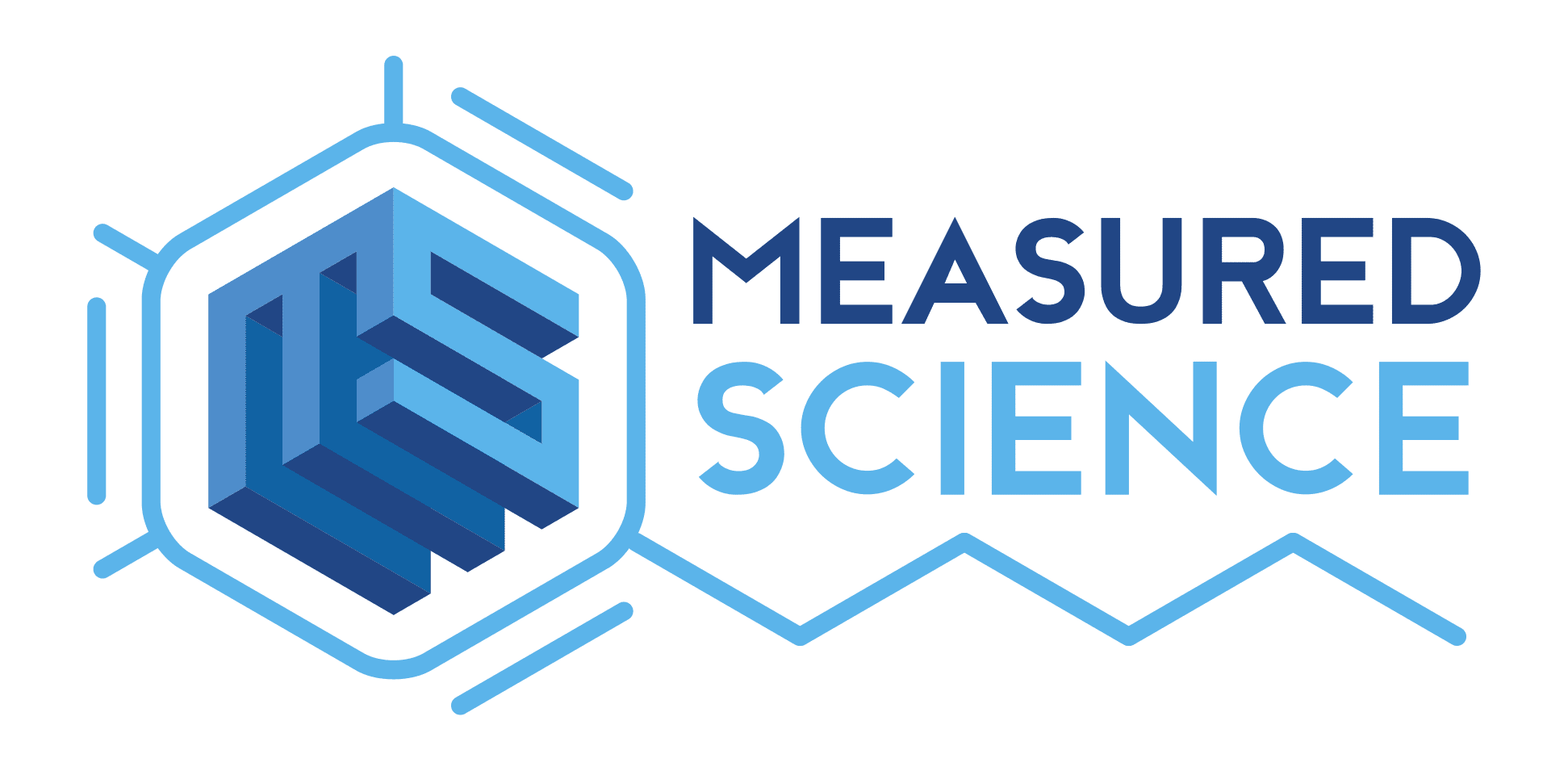 Science:
the state of knowing: knowledge as distinguished from ignorance or misunderstanding.

INDUSTRY
The CBD Extraction market is in its Infancy and due to the recent removal of Industrial Hemp from the Schedule I controlled substance list in 2018, vast opportunities are now available for modern chemical engineering production practices.

TECHNOLOGY
Measured Science is able to quickly innovate and produce leading-edge technologies to meet market demands for both technology development, technology manufacturing and plant oil production.

ENGINEERING
The Measured Science team of Professional Engineers utilize decades of experience in Plant Processing, Thermal Systems, Machine Design, Automation, and Structural Analysis to develop disruptive technology solutions for the CBD and Cannabis processing industry.

ALL NATURAL CBD PRODUCTS
We strive to produce the most natural and environmentally safe products.  Highest quality, 100% all natural CBD oil derived from Colorado industrial hemp.  A powerful gift of nature for health.

GROWN IN THE USA
All of our products are grown in the USA and produced locally.  Grown out of a desire to provide the highest quality CBD products using organic sustainable farming practices.

GROWN ON SACRED LAND
Many of our farms are located in an area on the western slopes of Colorado, which is considered by many indigenous tribes to be a very sacred and an auspicious energy center on the planet.
ABOUT US:  Measured Science is an industrial scale producer of THC-free full spectrum CBD Oil, broad-spectrum CBD Isolate, water-soluble CBD's and wholesale CBD Flower. Our CBD is derived from American-grown industrial hemp. We utilize a proprietary purification technology that allows products with up to 80% concentration of CBD without THC. We provide high purity broad-spectrum CBD isolate, and THC-free full spectrum CBD oil of any potency. All of our products are third-party tested to be free of pesticides, solvent residues, and heavy metals. We can fulfill large contracts >100 kg/mo.
LAW ENFORCEMENT NOTICE:  While the product may look and smell like marijuana, it's actually legal industrial hemp flower. Legal per Farm Bill 7606 of The Agricultural Act signed by the President in 2014; which realizes the dichotomy of what is considered Marijuana and what is considered Hemp; defined in Bill H.R.3530; which exempts industrial hemp its derivatives from the controlled substances list, defining industrial hemp as any cannabis plant containing less than 0.3% THC by dry weight.
US GOVERNMENT PATENT #6,630,507: "CANNABINOIDS AS ANTIOXIDANTS AND NEUROPROTECTANTS"