Cryo-Ethanol Industrial Hemp Extraction Services
Turning the industrial hemp biomass into a shelf stable product is key in the manufacturing process.
Measured Science understands that Extraction Solutions are not efficient when assembled from multiple subsystems.
The product offering and extraction solutions that Measured Science provides is complete, turnkey, and hands-off. This means that the customer does not interact with the product at different stages of the extraction process which can result in reduced efficiencies, compromised quality, increased labor, and potential safety risks. The Measured Science Extraction Solution is a fully automated process from plant to oil that is tuned to match the overall throughput specifications of the system.

CRYO-ETHANOL INDUSTRIAL HEMP EXTRACTION
The Measured Science Extraction Mobile unit  is our large throughput, full processing system on a mobile platform capable of taking down acreage directly at the farm. This system is designed to process up to 10k lbs in a 12 hour period and can run continuously to process over 9  tons of biomass per day. Being able to deploy an extraction solution of this size mitigates the logistical challenge of transporting biomass to extraction facilities. Unlike other large throughput systems on the market today, Measured Science Extraction Mobile unit processes high throughput while maintaining ultra-low temp solvent temperature, bypassing the need for Winterization. This system includes complete filtration and post-process evaporation technology to yield true full spectrum crude oil and/or distillate final product. Utilizing our industry partner who specializes in cascade chilling technology, Measured Science Extraction Mobile unit provides a complete, turn-key extraction system capable of fully automating the extraction process at scale directly at the harvest location.
By controlling and maintaining solvent temperature during the extraction process between temperatures of -50 °? to -100 °?, it is possible to bypass the extensive and time-consuming step of Winterization as many unwanted constituents are not extracted such as Chlorophyll, fats, and lipids. Maintaining solvent temperature is critical during the entire time the solvent is in contact with the biomass and many systems on the market today lack the ability to control and maintain temperature as thermal transients will cause temperature drift if a closed-loop control methodology is not utilized. By using chilling technologies such as cascade chillers and/or Liquid Nitrogen fluid with closed-loop solvent flow controlled via tuned PID loops, Measured Science proprietary control methodology maintains solvent temperature to +/- 1 °? of the setpoint during the extraction routine.
Post extraction filtration is critical
Post extraction filtration is critical to remove particulates and other biomass constituents that can contaminate the miscella and affect the final product. Measured Science utilizes a combination of fine mesh filtration to remove coarse particulates, diatomaceous earth filtration to remove any small amounts of entrained constituents and fine particulates, and final carbon filtration for color remediation and to ensure an ultra pure final product.
Solvent evaporation, recovery, oil consistency, and final product goals are all factors that influence an evaporation and recovery system. Measured Science has extensive knowledge designing, manufacturing, and utilizing evaporation and oil post processing systems such as falling film evaporators (FFE), wiped film evaporators, roto-vaps and vacuum ovens. This step in the extraction process is typically the bottleneck of the process as each processing sub-step is labor and/or time intensive. If an FFE solution is utilized, the final product is typically a concentrated mixture of solvent and oil that must be post processed in a roto-vap to remove the majority of the solvent in the mixture, transported to trays in a vacuum oven where a lengthy final solvent evaporation step is used to remove any residual solvent (this can take up to 12 hours), and then transported to final packaging (labor intensive) or moved to final decarboxylation processing prior to final packaging. From this step, the "crude" can be either used as-is or post-processed to create distillate, isolate or other refined products.
Measured Science fully contained evaporation solution
Measured Science fully contained evaporation solution automates the evaporation and oil processing steps to create true full spectrum crude final product, decarboxylation, and/or distillate.  By utilizing our proprietary wiped film technology with closed-loop temperature and flow control and automated routines, complete control over final product states can be configured and run. This hands-off approach to final processing increases yield as no product is lost during intermediate transfer, reduces labor resources, and increases overall process efficiency and throughput.
Measured Science Extraction systems and components designed and built by industry professionals, meeting or exceeding all applicable codes such as ASME and NFPA.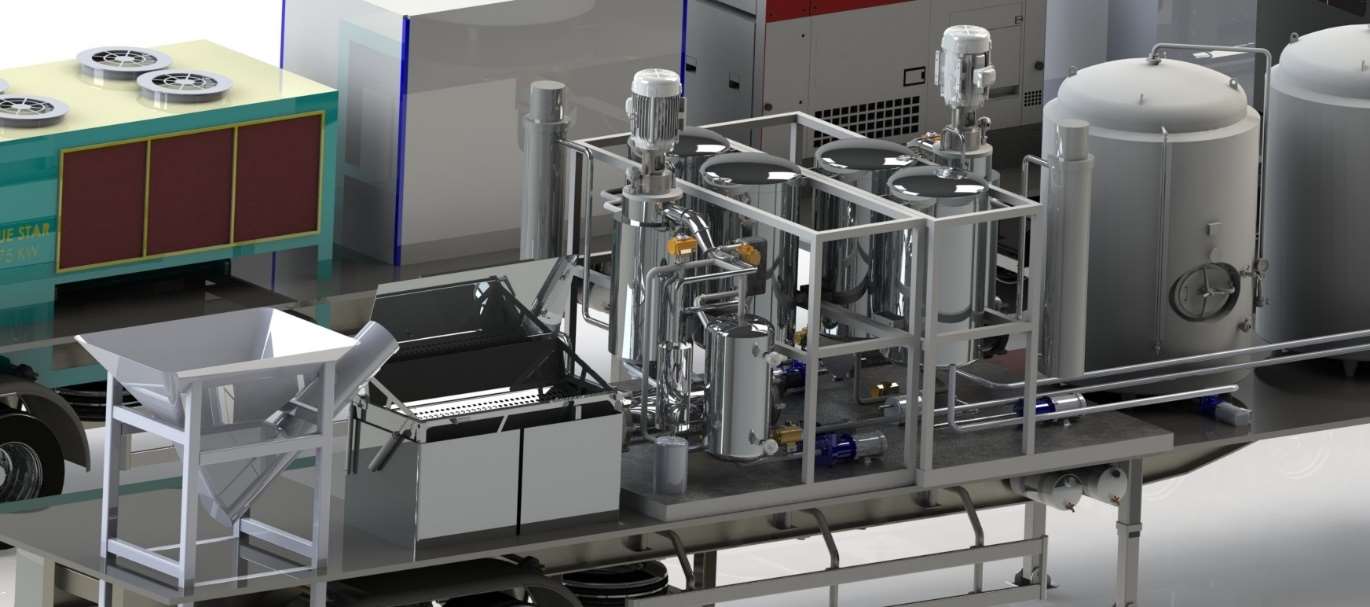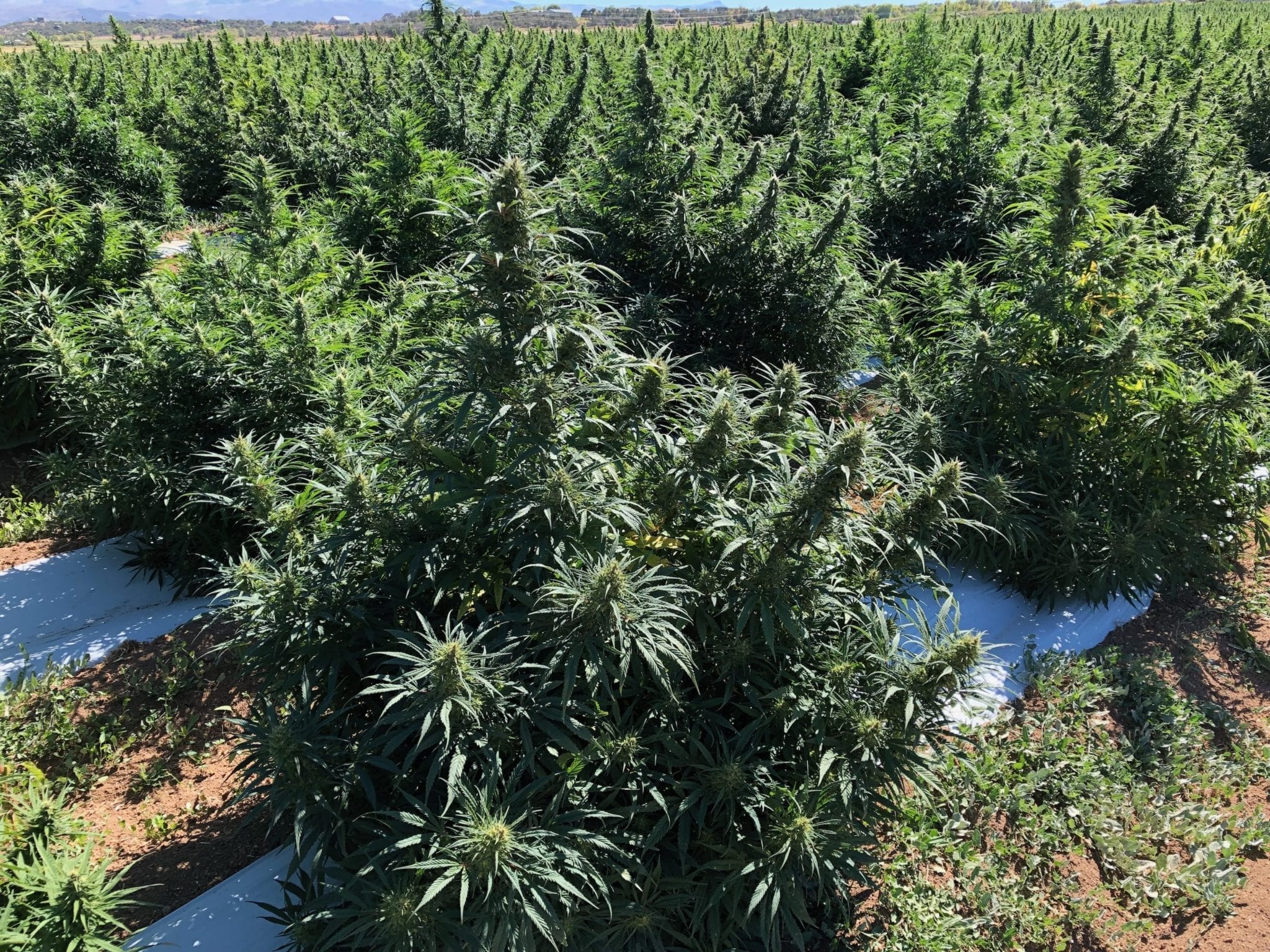 Cryo-Ethanol Extraction Method
Measured Science is pleased to offer extraction services to farmers and owners of biomass who wish to preserve the CBD in their hemp and to reduce storage requirements.  By extracting the CBD from the hemp plant, this valuable crop is converted to a more shelf-stable product that requires a fraction of the storage space required to store biomass.  Located in Arizona, Measured Science provides CRYO-ETHANOL extraction services on a first-come, first-served basis.
| | |
| --- | --- |
| Description of Services: | Extraction of biomass to full-spectrum crude oil and/or distillate final product using CRYO-ETHANOL as a solvent.  CRYO-ETHANOL extraction remains a highly efficient means of extracting maximum CBD content from biomass. |
| | |
| --- | --- |
| Full-spectrum crude oil and/or distillate final product Produced | As produced straight from the extraction process without further processing (winterized full spectrum crude oil and/or distillate final product). |
| Extraction Efficiency | Expected to be 95% or greater of CBD content of biomass input. |
| | |
| --- | --- |
| Fee for Services | $20/pound of biomass received.  5% due within three days of signing, 20% upon receipt of biomass, balance due at time of completion of extraction service. |
| Express Services | Available upon request and availability. |
| Additional Payment Terms | May be available. |

ALL NATURAL CBD PRODUCTS
We strive to produce the most natural and environmentally safe products.  Highest quality, 100% all natural CBD oil derived from Colorado industrial hemp.  A powerful gift of nature for health.

GROWN IN THE USA
All of our products are grown in the USA and produced locally.  Grown out of a desire to provide the highest quality CBD products using organic sustainable farming practices.

GROWN ON SACRED LAND
Many of our farms are located in an area on the western slopes of Colorado, which is considered by many indigenous tribes to be a very sacred and an auspicious energy center on the planet.
Our vision is to be the world's largest producer of the highest quality THC-free Cannabidiol American grown Industrial Hemp, using only organic sustainable farming practices.  We put the people and the plant over profits.
ABOUT US:  Measured Science is an industrial scale producer of THC-free full spectrum CBD Oil, broad-spectrum CBD Isolate, water-soluble CBD's and wholesale CBD Flower. Our CBD is derived from American-grown industrial hemp. We utilize a proprietary purification technology that allows products with up to 80% concentration of CBD without THC. We provide high purity broad-spectrum CBD isolate, and THC-free full spectrum CBD oil of any potency. All of our products are third-party tested to be free of pesticides, solvent residues, and heavy metals. We can fulfill large contracts >100 kg/mo.
LAW ENFORCEMENT NOTICE:  While the product may look and smell like marijuana, it's actually legal industrial hemp flower. Legal per Farm Bill 7606 of The Agricultural Act signed by the President in 2014; which realizes the dichotomy of what is considered Marijuana and what is considered Hemp; defined in Bill H.R.3530; which exempts industrial hemp its derivatives from the controlled substances list, defining industrial hemp as any cannabis plant containing less than 0.3% THC by dry weight.
US GOVERNMENT PATENT #6,630,507: "CANNABINOIDS AS ANTIOXIDANTS AND NEUROPROTECTANTS"